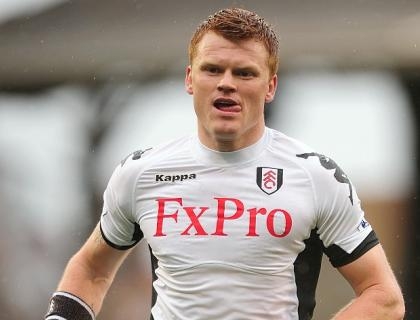 Reports had surfaced that the two had been involved in a training-ground altercation and Riise's brother Bjorn Helge, a former Fulham player himself, was quoted in Norway as criticising Jol's managerial style. But 57-year-old Jol feels his relationship with John Arne Riise has only deteriorated slightly since he dropped the Norway international from his starting line-up.
"My relationship was fantastic and is probably still okay, it is still good," he said. "You know as well as I do that it is the same all the time in England, if a player isn't playing the reason is a bust-up, but I never had a bust-up with any player."
Jol explained that the decision to drop John Arne Riise from the side came in the wake of poor results and that he expects the former Liverpool full-back to work hard to regain his place.
"I had good conversations with players and I had a conversation with him again today and there is no problem," he said. "I wanted to change a couple of things after the Liverpool game and that is what we did. He will fight for his place like any other player would do if he isn't playing."
Kieran Richardson was deployed as left-back for the draw against Wigan last weekend and Jol can also call on England Under-21 international Matthew Briggs.
If Riise cannot find a way back into the Fulham side, Jol has said he will leave the decision on whether he moves on in the hands of the player.
"I have a good relationship with John and I had a fantastic relationship when he was playing," he said.
"That is speculation unless there is a club coming in for him, and I told him I have got a few other options there, if he is doing better in certain areas he will be a very good player for me and if not I have got other options.
"Obviously players want to play and if he is not playing the next couple of weeks it is up to him (if he wants to leave)."
Source: PA
Source: PA